Posts for: October, 2016
By Sood Family Dental
October 26, 2016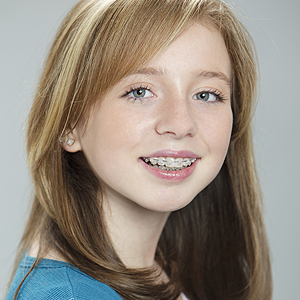 In many ways, the teenage years are the best time to have orthodontic treatment. It's a good time emotionally because your teen is likely to have friends who also wear braces; orthodontic treatment becomes a rite of passage they can go through together. It's also advantageous in a physical sense because all 20 baby teeth have come out, and most of the 32 adult teeth (except the 4 wisdom teeth) have emerged. At the same time, especially with younger teens, jaw growth is not yet complete — allowing orthodontists to harness the growing body's natural adaptability. We can use a variety of appliances to do that — some of which weren't around a generation ago!
Appliance Choices
In many cases, traditional metal braces are still the best way to achieve the desired results. However, these are not the "train tracks" of old. Braces are smaller and lighter, with brackets that are cemented to the front surfaces of teeth rather than to bands that encircle the entire tooth (except in the very back). Braces can be made much less noticeable by using ceramic brackets that are clear or tooth-colored; however, ceramic brackets are easier to break than metal. An even stealthier way to undergo orthodontic treatment is with clear aligners. These removable clear plastic "trays" are custom made with the help of computer software that divides the treatment process into two-week stages. After each two-week period, the tray is changed and the next stage of movement takes place until the teeth are in correct alignment. The Invisalign system has two modifications especially for teens: "eruption tabs" that hold space open for emerging molars, and "compliance indicators" that can tell parents and orthodontists if the teen is keeping the trays in for the prescribed amount of time. We'd be happy to discuss whether clear aligners would be an option for your child.
Keeping It Clean
No matter which type of appliance is used, oral hygiene becomes even more important during orthodontic treatment. Wearing braces presents special challenges in terms of keeping teeth clean; however, it's extremely important to do an effective job every day so that gums do not become inflamed and cavities do not develop. It's far easier to clean teeth with clear aligners, which can be removed, but the aligners themselves can build up bacteria, leading to the same types of oral health issues if they are not cleaned each day.
Making It Count
Another way in which orthodontic treatment will not vary regardless of the type of appliance chosen is the necessity of a retention phase. Everyone who has their teeth straightened (and this goes for adults and younger kids, too) must wear a retainer to hold the teeth in their new and improved alignment while new bone grows around them. Yes, braces are easier to wear than they used to be… but no one wants to wear them twice!
If you have questions about braces for your teen, please contact us or schedule an appointment for a consultation. You can learn more by reading the Dear Doctor magazine articles "Clear Aligners for Teenagers" and "The Magic of Orthodontics."
By Sood Family Dental
October 11, 2016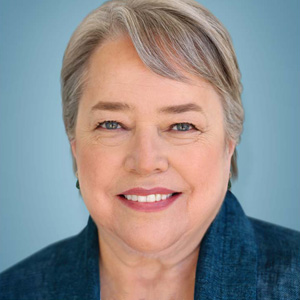 In her decades-long career, renowned actress Kathy Bates has won Golden Globes, Emmys, and many other honors. Bates began acting in her twenties, but didn't achieve national recognition until she won the best actress Oscar for Misery — when she was 42 years old! "I was told early on that because of my physique and my look, I'd probably blossom more in my middle age," she recently told Dear Doctor magazine. "[That] has certainly been true." So if there's one lesson we can take from her success, it might be that persistence pays off.
When it comes to her smile, Kathy also recognizes the value of persistence. Now 67, the veteran actress had orthodontic treatment in her 50's to straighten her teeth. Yet she is still conscientious about wearing her retainer. "I wear a retainer every night," she said. "I got lazy about it once, and then it was very difficult to put the retainer back in. So I was aware that the teeth really do move."
Indeed they do. In fact, the ability to move teeth is what makes orthodontic treatment work. By applying consistent and gentle forces, the teeth can be shifted into better positions in the smile. That's called the active stage of orthodontic treatment. Once that stage is over, another begins: the retention stage. The purpose of retention is to keep that straightened smile looking as good as it did when the braces came off. And that's where the retainer comes in.
There are several different kinds of retainers, but all have the same purpose: To hold the teeth in their new positions and keep them from shifting back to where they were. We sometimes say teeth have a "memory" — not literally, but in the sense that if left alone, teeth tend to migrate back to their former locations. And if you've worn orthodontic appliances, like braces or aligners, that means right back where you started before treatment.
By holding the teeth in place, retainers help stabilize them in their new positions. They allow new bone and ligaments to re-form and mature around them, and give the gums time to remodel themselves. This process can take months to years to be complete. But you may not need to wear a retainer all the time: Often, removable retainers are worn 24 hours a day at first; later they are worn only at night. We will let you know what's best in your individual situation.
So take a tip from Kathy Bates, star of the hit TV series American Horror Story, and wear your retainer as instructed. That's the best way to keep your straight new smile from changing back to the way it was — and to keep a bad dream from coming true.
If you would like more information about orthodontic retainers, please contact us or schedule an appointment for a consultation. You can learn more about this topic in the Dear Doctor magazine articles "Why Orthodontic Retainers?" and "The Importance of Orthodontic Retainers." The interview with Kathy Bates appears in the latest issue of Dear Doctor.
Dentist in Shelby Township, MI
Sood Family Dental
56732 Van Dyke Avenue
Shelby Township
,
MI
48316
(586) 207-1471
[email protected]
HOURS
Monday: 11:00am - 7:00pm
Tuesday: 11:00am - 7:00pm
Wednesday: By appointment
Thursday: 9:00am - 5:00pm
Friday: By appointment
Saturday: 8:00am - 2:00pm
Sunday: Closed