Posts for: November, 2014
By Sood Family Dental
November 26, 2014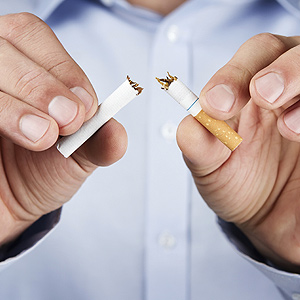 It's been widely established for decades that cigarette smoking contributes to cancer and heart disease. But did you know smoking will also increase your risk of tooth decay and periodontal (gum) disease, as well as nuisance problems like tooth staining, bad breath and diminished taste perception?
Its effects on your teeth and mouth are all the more reason to quit smoking. But deciding and following through are two different things: many smokers find it painfully difficult to quit due to their addiction to nicotine, tobacco's active ingredient.
But while difficult, it can be done. Here are 4 tips to help you follow through on your decision to quit smoking.
Change Your Response to Stress. Cigarette smoking is closely tied to the pleasure and reward areas of your brain. With its "hit" of nicotine, you sub-consciously identify smoking as a way to relieve the unpleasant feelings of stress. Instead, substitute other stress relievers when it occurs: going for a walk, talking to a friend or taking a few deep breaths. In time, this substitution will wear down the trigger response to stress you've developed with smoking.
Gradually Reduce Nicotine. You don't have to quit abruptly or "cold turkey": over the course of a few weeks, try switching to brands with decreasing levels of nicotine. Each week change to a brand with 0.2-0.4 milligrams less nicotine yield than the brand you were smoking the previous week. When you reach the lowest nicotine yield you can find, begin reducing the number of cigarettes you smoke each day. You can find a list of nicotine yields by brand at www.erowid.org/plants/tobacco/tobacco_nic.shtml.
Quitting Loves Company. While you're responsible for quitting, you may also benefit from the support of others. Usually eight to ten weeks of peer group sessions, a cessation support group provides instruction and ample structure with others engaged in the same struggle. You can usually locate one of these support groups by asking your healthcare provider.
Talk to Your Doctor or Dentist. Next to you or your family, no one wants you to quit more than we do! We can provide you information, treatment and encouragement as you take this big step toward improving your life and health.
If you would like more information on how to quit smoking, please contact us or schedule an appointment for a consultation. You can also learn more about this topic and more tips for quitting by reading the Dear Doctor magazine article "10 Tips to Help You Stop Smoking."
By Sood Family Dental
November 11, 2014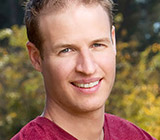 If you follow the hit TV reality show Amazing Race, you know that professional-hockey-playing brothers Bates and Anthony Battaglia won the $1 million prize in the latest globe-spanning competition. You may also have witnessed Anthony removing his false front teeth from time to time — like when he had to dive for pearls in Bora Bora. Since he plans to resume his sports career, Anthony wears a partial denture to fill the gap in his classic "hockey mouth." He has said that when he finally hangs up his skates, he will use some of his Amazing Race prize money to get new, permanent teeth. When it's time to get that new smile, Anthony, like many people, will have to choose between two good options for permanent tooth replacement.
The preferred option for most people is dental implants. In this system, tiny titanium posts substitute for the root part of your missing tooth (or teeth). These are placed beneath your gum line in a minor surgical procedure we perform right here at the dental office. The amazing thing about dental implants is that they actually fuse to your jawbone, allowing your replacement teeth to last a lifetime.
The titanium implant itself is not visible in the mouth; the part of an implant tooth that you see is the lifelike crown. Virtually indistinguishable from your natural teeth, the crown is attached to the implant above the gum line. Dental implants can be used to replace a single tooth, multiple teeth, or even all your teeth. You don't necessarily need one implant for every tooth because implants can support bridgework or even a complete set of prosthetic teeth.
The second-best option is a natural-tooth fixed bridge. In this system, we use healthy natural teeth on either side of the empty space left by a missing tooth (or teeth) as supports for one or more of the prosthetic teeth that will fill the gap. The downside is that in order to turn these healthy teeth into supports (which are referred to in dentistry as "abutments"), we need to remove some enamel and then cap them. This procedure can leave those teeth more prone to decay than they were before. But with regular dental exams and good oral hygiene on your part, bridgework can last many years.
Which system is right for you? That's a question we would be happy to help you determine... even if you haven't won a large jackpot or gone pearl diving in Bora Bora. If you've been looking forward to the day when you can have permanent replacement teeth, why wait? Contact us or schedule an appointment for a consultation. We will help you find your ideal solution to the problem of missing teeth! For more information, please see the Dear Doctor magazine articles "Dental Implants vs. Bridgework" and "Dental Implants: Your Third Set of Teeth."