Posts for: October, 2014
By Sood Family Dental
October 27, 2014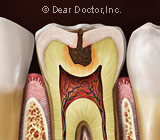 If you have ever had tooth decay, you should know:
Tooth decay is one of the most common of all diseases, second only to the common cold.
Tooth decay affects more than one-fourth of U.S. children ages 2 to 5, half of those ages 12 to 15, and more than 90 percent of U.S. adults over age 40.
Tooth decay causes pain, suffering and disability for millions of Americans each year — even more disturbing, tooth decay is preventable.
If it is not treated, in extreme and rare cases tooth decay can be deadly. Infection in an upper back tooth can spread to the sinus behind the eye, from which it can enter the brain and cause death.
Tooth decay is an infectious process caused by acid-producing bacteria. Your risk for decay can be assessed in our office with a simple test for specific bacterial activity.
Three factors are necessary for tooth decay to occur: susceptible teeth, acid-producing bacteria and a diet rich in sugars and refined carbohydrates.
Babies are not born with decay-causing bacteria in their mouths; the bacteria are transmitted through saliva from mothers, caregivers, or family members.
Fluoride incorporated into the tooth structure protects teeth against decay by making the enamel more resistant to acid attack.
Sealants, which close up the nooks and crannies in newly erupted teeth, stop bacterial collection where a toothbrush can't reach. Teeth with sealants have been shown to remain 99 percent cavity-free over six years.
Restricting sugar intake is important in preventing tooth decay. Your total sugar intake should be less than 50 grams a day (about ten teaspoons) including sugars in other foods. A can of soda may have six teaspoons of sugar — or more!
Contact us today to schedule an appointment to discuss your questions about tooth decay. You can learn more by reading the Dear Doctor magazine article "Tooth Decay – The World's Oldest & Most Widespread Disease."
By Sood Family Dental
October 09, 2014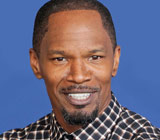 If you were a well-known actor, how far would you go to get inside the character you're playing in a movie? Plenty of stars have gained or lost weight to fit the role; some have tried to relate to their character by giving up creature comforts, going through boot camp, even trying out another occupation for a time. But when Jamie Foxx played a homeless musician in the 2009 film The Soloist, he went even further: He had part of his front tooth chipped out!
"My teeth are just so big and white — a homeless person would never have them," he told an interviewer. "I just wanted to come up with something to make the part unique. I had one [tooth] chipped out with a chisel."
Now, even if you're trying to be a successful actor, we're not suggesting you have your teeth chipped intentionally. However, if you have a tooth that has been chipped accidentally, we want you to know that we can repair it beautifully. One way to do that is with cosmetic bonding.
Bonding uses tooth-colored materials called "composite resins" (because they contain a mixture of plastic and glass) to replace missing tooth structure. The composite actually bonds, or becomes one, with the rest of the tooth.
Composite resins come in a variety of lifelike tooth shades, making it virtually impossible to distinguish the bonded tooth from its neighbors. Though bonding will not last as long as a dental veneer, it also does not require the involvement of a dental laboratory and, most often, can be done with minor reshaping of the tooth.
Cosmetic Bonding for Chipped Teeth
A chipped tooth can usually be bonded in a single visit to the dental office. First, the surface of the tooth may be beveled slightly with a drill, and then it is cleaned. Next, it is "etched" with an acidic gel that opens up tiny pores. After the etching gel is rinsed off, the liquid composite resin in a well-matched shade is painted on in a thin layer, filling these tiny pores to create a strong bond. A special curing light is used to harden this bonding material. Once the first layer is cured, another layer is painted on and cured. Layers can continue to be built up until the restoration has the necessary thickness. The bonding material is then shaped and polished. The whole procedure takes only about 30 minutes!
If you have questions about cosmetic bonding, please contact us or schedule an appointment for a consultation. You can also learn more by reading the Dear Doctor magazine articles "Repairing Chipped Teeth" and "Artistic Repair of Chipped Teeth With Composite Resin."